All-Inclusive Private Office Spaces
When you are expanding or starting a business, it can be difficult to keep up with the overhead costs: utilities, telephone, internet, office furniture, copier, etc. All those costs add up quickly and often vary from month to month. Instead of working on your business, you sometimes find yourself just trying to stay afloat.
OzSBI provides all-inclusive office space to help you save money. With one fixed cost, you can easily budget your monthly expenses. Within the OzSBI facility there are 21 offices ranging in size from a small 125 square feet space to 550 square feet suites with private offices.
OzSBI Tenants receive the following services:
Fully furnished offices with utilities included
Networking with other Entrepreneurs
High-profile business address
Local Business Phone Number
Mail Collection and Parcel Receiving
Professional First Floor Office Spaces
OzSBI opened its doors after a complete first floor renovation in 2012. Our first floor includes 15 private offices in a professional, high-tech setting. First floor offices are very versatile, including storefront offices, a dynamic pop-up shop, multi-office suites, warehouse spaces, and small and medium-sized offices.
Modern 2nd Floor Office Space
OzSBI finished renovation of the second floor offices in 2017, opening up a brand new conference room, a modern coworking space, and five large offices ranging in size from 800 square feet to 1800 square feet. Second floor tenants have access to their own kitchen space, open workspaces, and elevator.
Meeting Rooms
Meeting rooms are available to reserve OzSBI Tenants, Clients, Members, and community business and nonprofit members. Reduced rates are available for OzSBI Tenants and Members.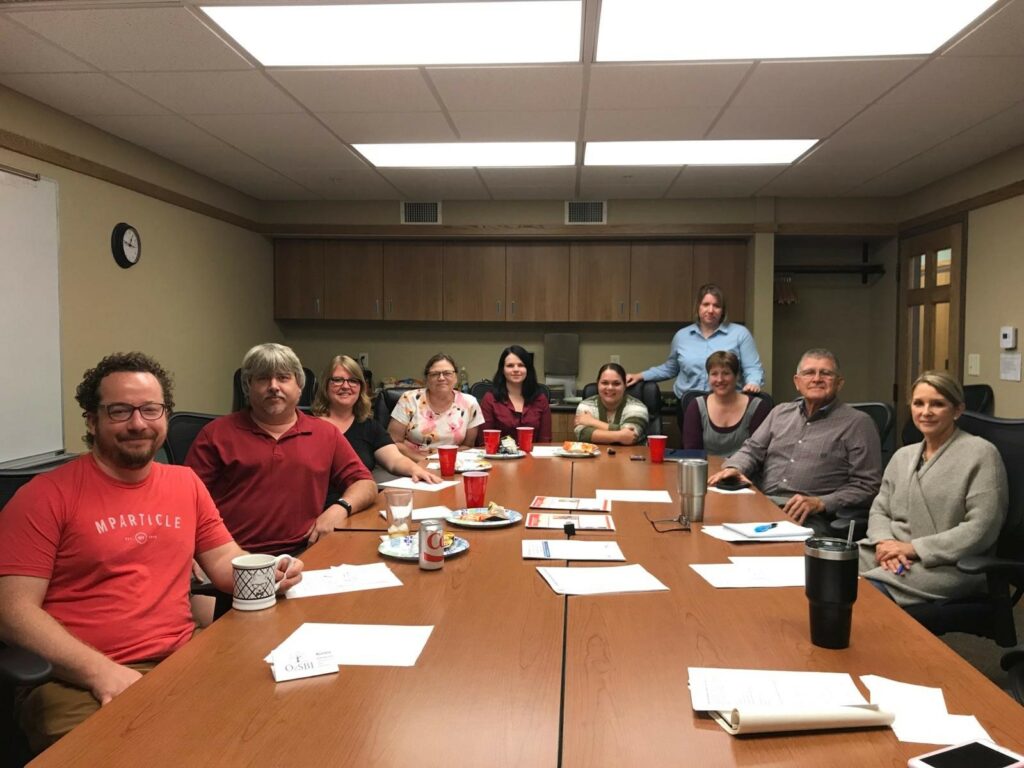 Board Room
$30 for Half Day / $50 for Full Day
---
Seating for 12
60-inch flatscreen monitor with AVG Connection
2 large whiteboards
Large conference table (can be separated into individual tables)
Kitchenette with Sink and Coffee Bar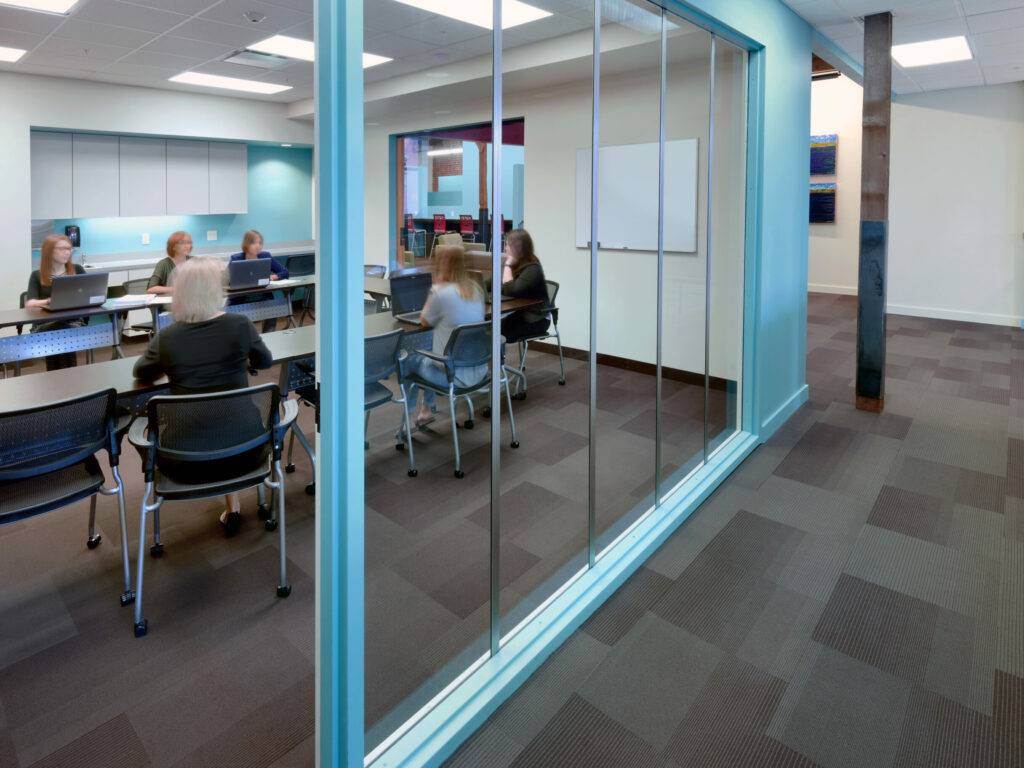 The Hangar
$60 for Half Day / $90 for Full Day
---
Seating for 12
Located on 2nd Floor
Includes Lobby area (ideal for interviews or waiting area)
65-inch Smart TV with HDMI, Screen Mirroring, and AVG Connection
1 Whiteboard
Glass Walls for additional whiteboarding
Coffee Bar with Sink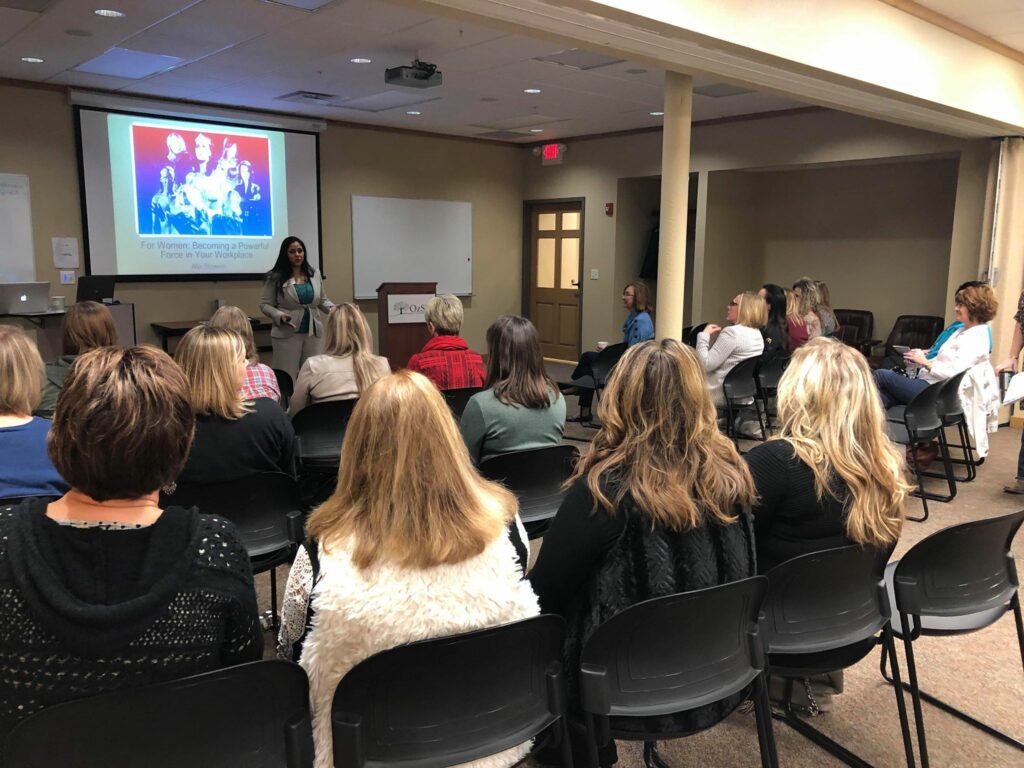 Conference Room
$85 for Half Day / $110 for Full Day
---
Seating for 70 with chairs/40 with tables
Ceiling-mounted projector with pull-down screen and AVG Wall Connection
Built-in surround sound
Four large whiteboards
Acoustic folding wall-divider
Coffee Bar
All meeting rooms include free, unlimited coffee. All are located near restroom facilities. First floor rooms (Board Room and Conference Room) are accessible without stairs; second floor rooms (The Hangar) are accessible via stairs or an elevator. All reservations include access to copying and printing services at reduced rates. All reservations for after-hours or weekend meetings include keycard access.