Energy Leadership: What is Really Getting in Your Way?
October 26
@
9:00 am
–
4:00 pm
Energy Leadership is a process that develops and supports a personally effective
style of leadership that positively influences and changes not only yourself, but
your co-workers and employees. This session will teach how to understand the
most important personal resource of all—your energy! Managers and leaders
from all walks of life can use the principles of Energy Leadership to inspire
themselves and others to produce results and achieve success in the workplace.
OBJECTIVES for this Session:
Decide how you want to "show up" in developing your employees.
Develop a new perspective on coaching and investing in your employees.
Make a decision…….Are you coaching them up or out?
Start to identify the keys to understanding why people think and act the way they do, in life and specifically within the workplace.
Distinguish truly effective leaders from those who deplete the energy of the people around them, and specific techniques to shift energy levels to inspire peak performance.
Check your thinking on what is "really" causing your stress.
Identify 4 major blocks to your peace of mind and what to do about each of them.
To reserve your seat in this workshop, payment must be received in advance of the workshop. OzSBI does not reimburse for canceled workshops; instead, you will receive credit in the amount of the workshop cost. The credit can be applied towards other workshops or events during the same year. It will become a donation to OzSBI if not used by December 31st, 2023.
Facilitated by: Kim Worlow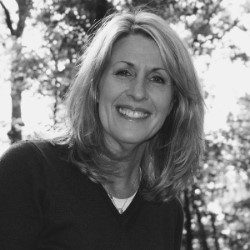 Kim Worlow, leadership development coach, professional speaker and trainer supports a variety of leaders from corporate to non-profit. From her hands on experience in non-profits, to her experience in leadership in healthcare, she brings a wealth of leadership knowledge that supports inspiration and engagement. Kim graduated from the University of Illinois- Champaign Urbana with a Masters in Rehabilitation Counseling and IPEC (Institute for Professional Excellence in Coaching). She also completed leadership certifications to facilitate: COR.E Dynamics in Leadership, 7 Habits for Highly Effective People, The Leadership Challenge, Strengths, and Energy Leadership Index Master Practitioner.
Kim is a Certified Professional Coach and is a member of the International Coaching Federation. Her training approach is always competency based and specifically designed to provide hands on practice. She focuses on awareness, engagement and leadership development. Kim's strength is connection with the leaders she supports. Kim uses a perfect blend of creating a safe place for people to explore what is holding them back while incorporating her vast knowledge of practical leadership skills to support their growth and development. Her current trainings include: Kick the Fear Out of Feedback, Energy Leadership, SOULutions for Stress in Leadership, The 5 Dysfunctions of a Team, and LEAD: Leadership Exploration & Development Academy.
Kim facilitates professional leadership development opportunities for people who want to take themselves to their personal best. Her approach includes compassion, empathy, accountability and an energy level that develops trust with everyone she meets. "Kim was the first coach I ever hired for myself, and I have to say, the bar has been set very high! She has such a knack for asking the perfect question to help me truly reflect on my inner self and find meaning, answers and direction from within. Kim is a phenomenal, completely engaged listener. She hears both what is being said, and what is not. My self-awareness skyrocketed after just a few sessions with Kim. I'm thankful that she'll make herself available for me any time I need her. She is the best!" Barbara Sugg, President & CEO, Southwest Power Pool.