Our Story
The Ozarks Small Business Incubator is a one-stop resource for entrepreneurs and business owners at all stages in their business development. Our team of professionals, mentors, successful entrepreneurs and board members surround your emerging business with skills, experience and networks to help you start and accelerate toward success.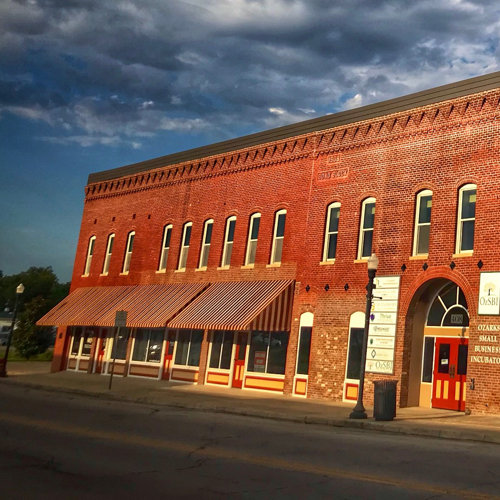 OzSBI opened its doors in January of 2012 after the renovation of the Butler Furniture Building in historic downtown West Plains. It was the ninth incubator in Missouri to open. It was developed as nonprofit entrepreneurial assistance organization serving Douglas, Howell, Oregon, Ozark, Shannon, Texas and Wright Counties.

5247
Hours
What We Do
OzSBI provides essential services to the business community in our 7-county region. We are a one-stop resource for business owners and aspiring entrepreneurs to start, grow, and improve their businesses.
Workshops
OzSBI hosts workshops and training events throughout the year. From startup assistance to supervisory training, be sure to watch our Events calendar to find the perfect workshop for your business.
Mentoring
Mentoring is a cornerstone service of OzSBI's. Free to all clients, our professional mentoring services are available to help entrepreneurs in all stages of development – from an idea, to second-stage growth.
Microloans
The OzSBI Microloan Fund is designed for those who are unable to secure funding from traditional lending sources or require gap financing. Loans from $5,000 – $50,000 are available.
Coworking Space
Perfect for remote workers or individuals that need dedicated workspace. Our Coworking space is equipped with highspeed internet, private desks, and more.
Office Space
OzSBI has 21 all-inclusive office spaces available for small business tenants. Storefronts, single offices, and multi-office suites are available and low monthly rates.
Meeting Rooms
OzSBI has three meeting rooms with modern amenities, including whiteboards and electronic displays, available to reserve. OzSBI tenants and members receive reduced rates.
"
Mentoring keeps you focused and on track on your goals. Working with OzSBI mentors has been an amazing ride.  My business has grown incredibly.  I have a deeper understanding of my finances and I plan to expand to a second location in the next year.
News From OzSBI